It is a thermal blanket very soft to the touch.
Its fabric is very thin and closed so it resists different washing conditions extending its useful life without losing softness.
It can be made with different figures, combination of colors or in plain colors.
Composition:
100% acrylic.
Measurements:
2.25 m long x 2 m wide.
Weight:
2.35 kg.
Gallery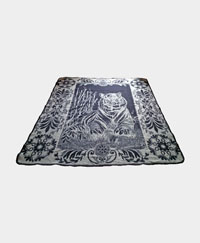 Extra Blanket with Figure.